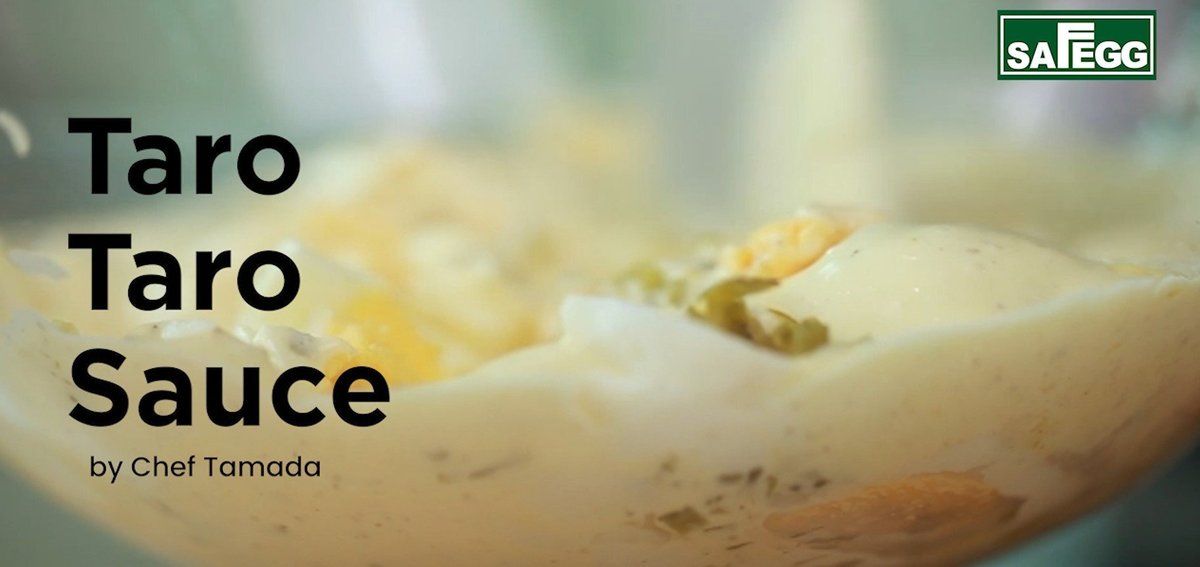 Spicy, sweet and tangy, the taro-taro sauce packs a punch as a condiment with any of your main meals. It's really simple to make too!

1 Safegg™ DHA pasteurized egg
mayonnaise (refer to recipe #1)
20g pickle
dash of Himalayan salt and freshly grounded black pepper

1. Hard boil the egg.
2. Dice the hard boiled egg with an egg slicer.
3. Add the egg, mayonnaise and pickle into a salad bowl.
4. A dash salt and pepper to your desired taste.
5. Give the ingredients a good stir.
6. Serve dish with some lettuce and toppings of dried parsley.