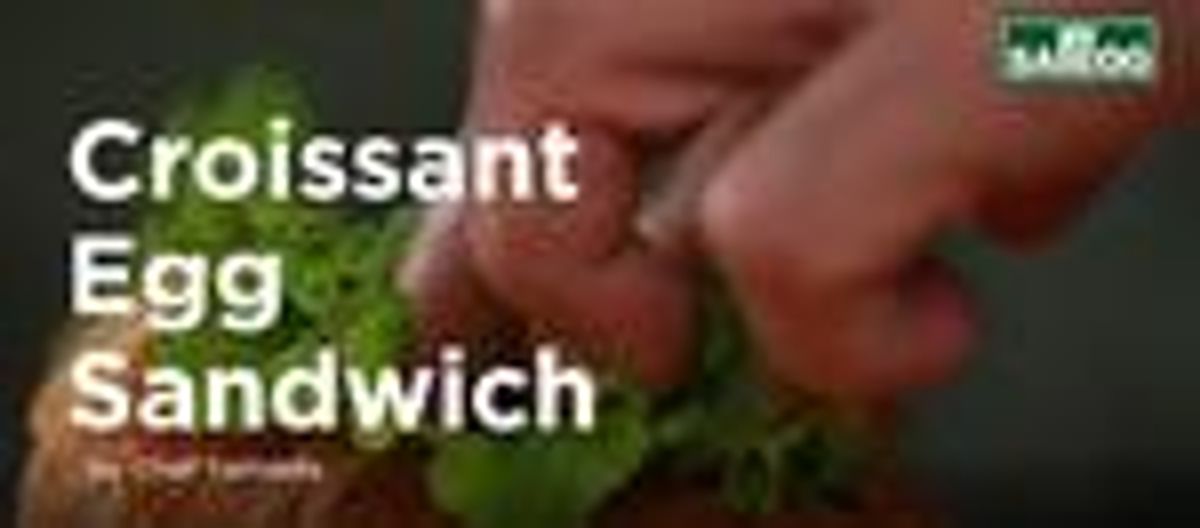 Croissants, breads full of buttery flaky goodness make absolutely prefect match with rich egg mayonnaise fillings.

1 Safegg™ DHA pasteurized egg
mayonnaise (refer to recipe #1)
lettuce leaf
dried parsley
fresh croissant
dash of Himalayan salt and freshly grounded black pepper

Hard boil the egg before dicing with an egg slicer.
Add the egg and mayonnaise in a glass bowl.
A dash salt and pepper to your desired taste.
Give the ingredients a good stir.
Lightly heat up croissant and gently cut it into half.
Stuff some lettuce leaf and a spoonful of egg mayonnaise into the croissant.