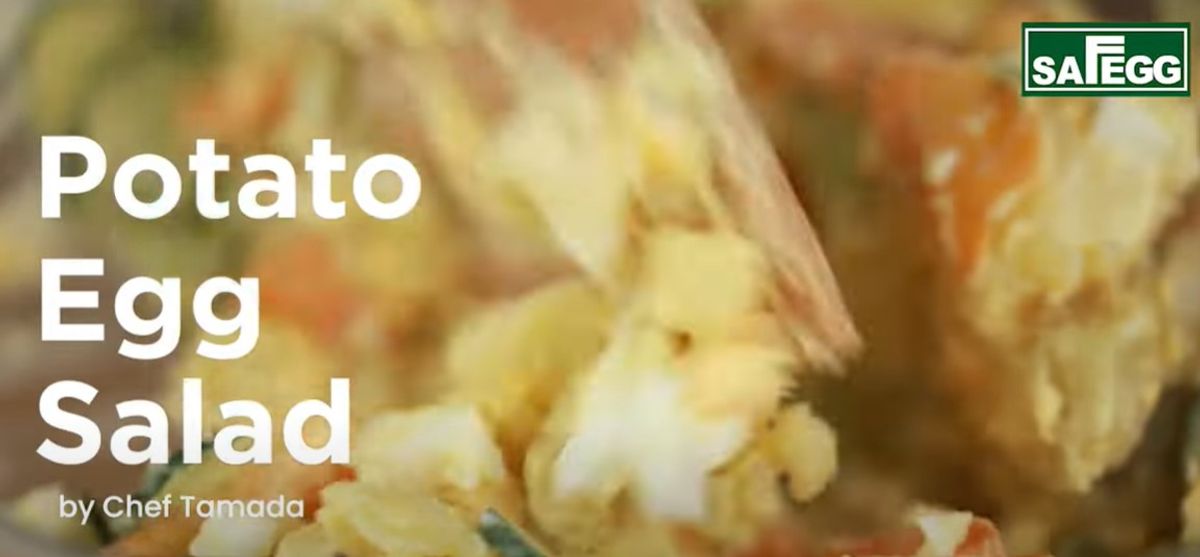 Instead of just having salads as starters and light meals, potato salads makes for a more filling office lunch. All you need is a simple recipe twist!

3 Safegg™ Classic pasteurized eggs
300g US potatoes
50g cucumbers
50g carrots
50g mayonnaise
3g mustard
parsley
dash of Himalayan salt and freshly grounded black pepper.

1. First peel the potatoes and place it into a pot of salted boiling water for 8-10 minutes till it's soft. You can use a fork to test if the potatoes are sufficiently soft and chewie.
2. Once cooked, remove the potatoes from the pot and move it into a salad bowl. Give rough mash until it shapes into smaller bites.
3. Hard boil the eggs and dice it with the help of an egg slicer.
4. Mix carrots, salt and pepper, mustard, and mayonnaise with the rest of ingredients. Enjoy.